---
---
Product Details
Fit
Last: 102 mm – Wider shell for wider and higher volume feet.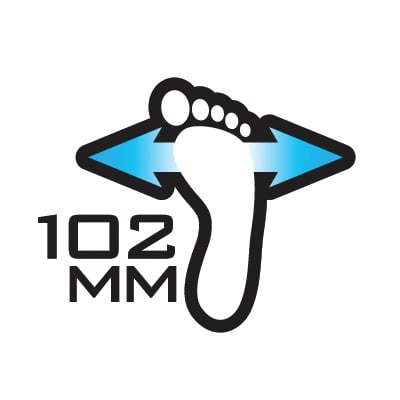 Full Tilt Evolution Shell – A quantum leap in ski boot design, the FTE is a new shell born from the original DNA of the 3-piece but constructed for those with a wider footprint.
Easy On/Off – Tongue fully opens like a convertible, never blocking your foot. Slide your foot in and out easily with comfort in all temperatures.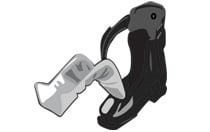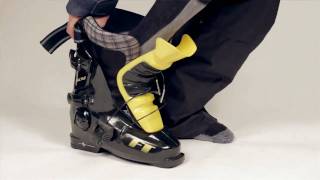 Women's Cuff – Anatomically shaped to match a female's specific calf shape for increased comfort and control.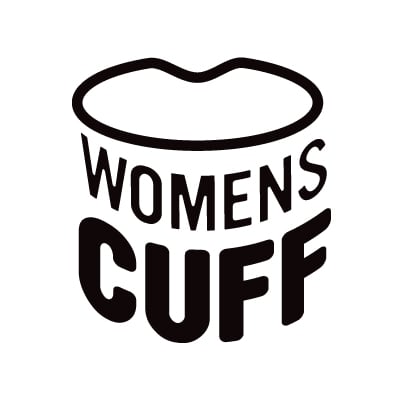 Women's Last – Interior liner is molded around a female specific last shape to anatomically match a women's foot, ankle and calf.
Flex
Flex Rating: 6 (1 soft - 10 stiff) – Maximum versatility & reliability in all conditions with a smooth, natural ankle motion to eliminate shinbang! You can quickly change your flex by swapping out different # flex tongues.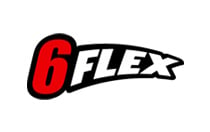 Adjustable Flex – The boot's flex is rated on a simple scale of 1-10 (10 = stiffest). Change a boot's flex by simply switching the tongue (additional tongues sold separately).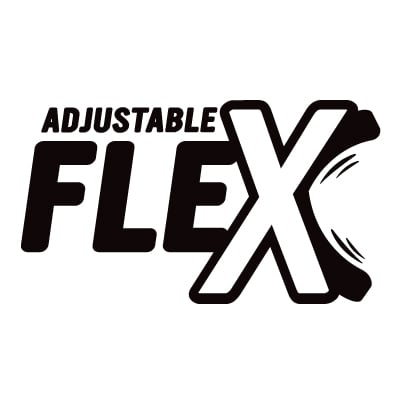 Ribbed Tongue – 100% ribbed tongue enables smoother, more natural linear flex from your shin to your toe. The tongue bends like a flexible straw, never bottoming out while providing smooth rebound. No more shin bang! Optimized for FT's new 45 degree cable positioning for the smoothest flex possible.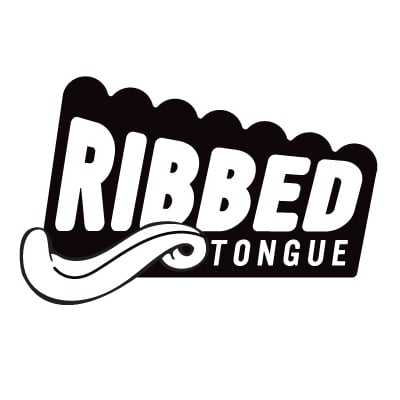 Infinite Pivot – Unlike traditional designs, the rear cuff never bottoms out. It pivots infinitely forward with your calf for less shell distortion, no shin pain, and more control.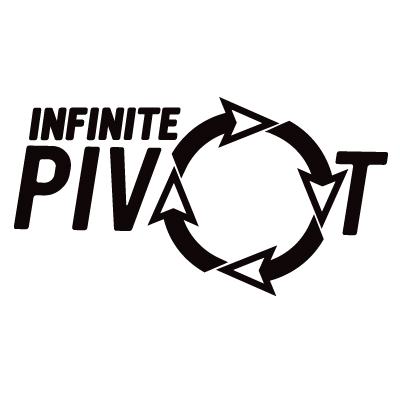 Liner
Plush Foam Laminates – Extra thick for added warmth and comfort. The Plush Liner laminates are specifically engineered to be FT's thinnest liner for reduced weight & increased maneuverability, while maintaining its warmth & a custom moldable fit. [4mm Open Cell + 2mm Soft Density + 4mm Open Cell + 7mm Medium Density Intuition® Foam]
100% Heat Moldable Intuition® – All adult Full Tilt boots use authentic Intuition® closed cell foam that is body heat activated to mold 100% to your feet and shell during use, or can be heat molded by a shop in minutes.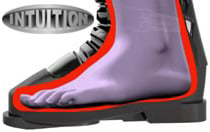 Wide Toe – For people with wider feet or who prefer a little more wiggle room in the toe area, a thinner foam is used in the front of the liner to increase space without sacrificing control.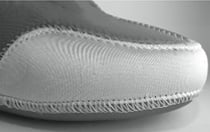 Warm – Unlike conventional liners, Full Tilt 100% foam construction is air tight with reduced seams to retain body heat.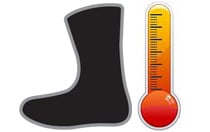 Shell Materials
3-Piece Shell Construction – Up to 2 lbs / 900 g lighter than other boots due to its smart and minimalistic 3-Piece design that eliminates the need for thick, heavy overlapping plastic or bolts.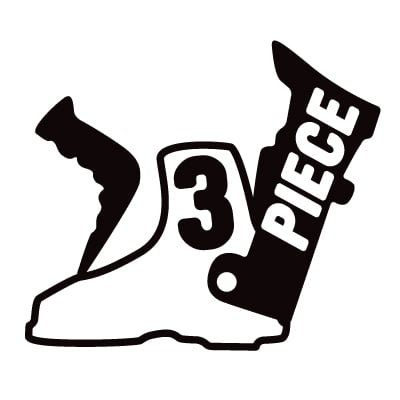 Stance
Forward Lean Adjustment – Adjustable 3 Position Forward Lean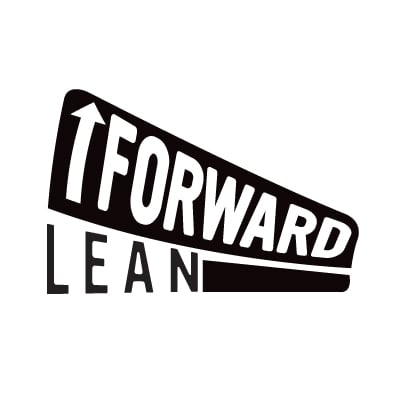 45° Heel Lock – The best angle for keeping heels in place when pressuring tips and tails.
Buckles
Aluminum Ladder Buckles – The Ladder Buckle features an intuitive, easy to remember, macro-size adjustment, plus a micro-twist for fine adjustment with a light, easy-to-handle aluminum lever.
Power Strap
Nylon power strap gives you what you need to get the job done.
Sole
Mid Grip – Whether you are climbing grated stairs or scrambling a rock on top of a mountain, a dual material or single material midgrip gives you the confidence to stay on your feet.
Shock Absorber Boot Board – Soft rubber layer in the sole of the shell absorbs vibrations, impact, and shock for a smooth ride.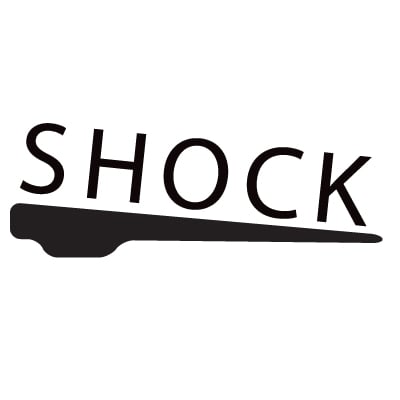 Replaceable Soles – A removable outsole of polymer construction.
Additional Features
Tongue Badge – Tongue badge = more robust tongue attachment to shell.
Customizable – Full Tilt boots are customizable - all parts are sold separately for unlimited personalization and repair using a standard Philips head screwdriver.
---